The Grand Teton's Summer Weather
Grand Teton Webcams
NWS Jackson Forecast
Weather Story Picture
Long Range Outlook
Forecasts & Observations
NWS's GTNP
Recreational Forecast
- (summer only)
Lower Saddle Weather Station
- (summer only)
NWS Lower Saddle Hourly Forecast 11,600'
NWS Lower Saddle 5-Day Forecast
↓Mountain-Forecast.com↓
Forecast for the Grand Teton's summit 13,775'
↓Mountain-Forecast.com↓
Forecast near the Lower Saddle's elevation
Remember, forecast temperatures are temperatures in the shade.
GTNP Valley Floor Weather past 10-days
Current JH Weather Observations
MountainWeather.com Radar & Sat
WU's JH Forecast
MW JH Forecast
NWS JH Forecast
Weather: 307-739-3611 or 1-800-211-1448
NWS's
Online Weather School
NextGen Weather Lab
Real-Time Lightning Map
~~~~~~~~~~~~~~~~~
14-day Precip. Totals
JHMR 8179 ft / Data
The
Blue Line
(not

green

) shows recent precip
Weather Station East of Grand Teton
R. Bowl
Snowfall
JHMR
9580 ft
All Stations Raw Data
Grand Targhee Snowfall
JHMR'S
snowfall layers (modeled) at the Rendezvous Bowl
, 9,603 ft.
BTAC's
Actual snow layer details
.
Valley Snowfall Graphs
14-day Temperatures
JHMR 10318 ft
14-day Temperatures Valley Floor
6450 ft
JH Airport Weather Station
14-day Wind Speeds
JHMR 10318 ft
AVALANCHE FORECAST
Click on the forecast area to see the latest forecast.
— No off-season forecast —
Lower Saddle weather graphics are
only available during the summer
Temps at the Lower Saddle
- last 7 days.
GTPW4
's recent rainfall totals
at the valley floor by Moose.
Rain + Low Temps = ICE.
GTGW4
's recent precip (water) totals at the valley floor just
east of Garnet Canyon
.
Keep in mind that the mountains can get more
precipitation
than the valley floor.
MesoWest Stations
and
Map of GTNP stations
We suspect that this weather station (GTGW4) is manually updated on a inconsistent schedule during the winter. Sometimes it will show precip when none has fallen so we are guessing that the gauge may be manually read and updated whenever they get around to it. There's another station in GTNP that has wild temperature readings. You can't trust the weatherman (or GTNP) or their data.
Jackson Hole Airport
rainfall (summer only) totals last 20 days.
Weather Underground JAC
MesoWest Data
Lower Saddle Wind Speeds
, Gusts, and Direction (coming from)
48 hour Lower Saddle Temperature Graph
Lower Saddle Weather Station Data
A look back at the Lower Saddle's Wind
Speeds
and
Gusts
The best forecast is the one issued on the day you are climbing; however, it's been our experience that a forecast for the Teton's during periods of moderate instability is extremely difficult for the National Weather Service (NWS) to nail down with any certainty. Storms can develop quickly right at the base of the Tetons and they can pass by just as quickly without a drop of rain or lightning. Either way, you don't want to be on the summit block if a real threat is developing. We will usually take our chances with a very small and fast moving storm cell in an otherwise mostly blue sky; however, a bolt of lightning coming out of the sky in our direction is always a possibility.
The National Weather Service out of Riverton, WY will usually forecast a temperature difference between the Lower Saddle & summit of 8°F. Their low temperature difference between the
valley floor
& the summit tends to be between 9°F & 13°F in their forecast. All forecast temperatures are temperatures of the air in the shade. It can feel much hotter in direct sunlight; however, the wind chill may negate any feelings of additional warmth. The wind speeds at the saddle are almost always much stronger than those in the forecast; however, the wind speeds above the saddle can die down to a more manageable level once you get past the Central Rib's Needle.
Today's National Weather Forecasts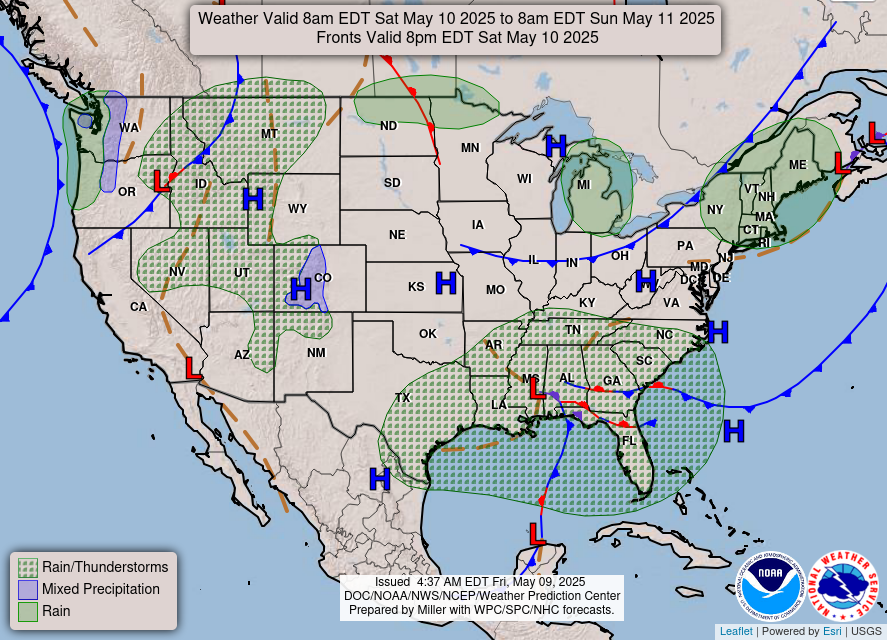 Tomorrow's Forecast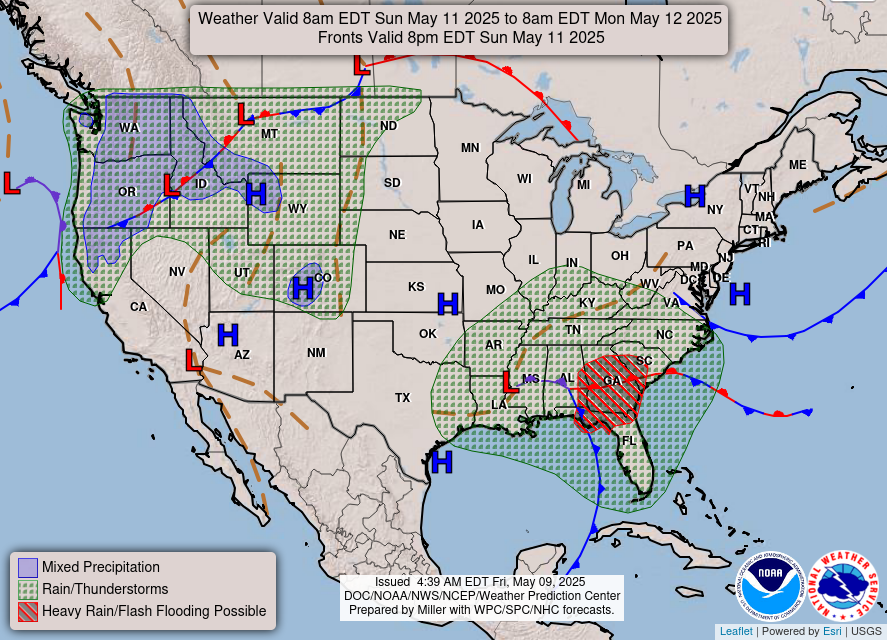 Day 3 Forecast
Current National Radar
You must refresh the page to see new image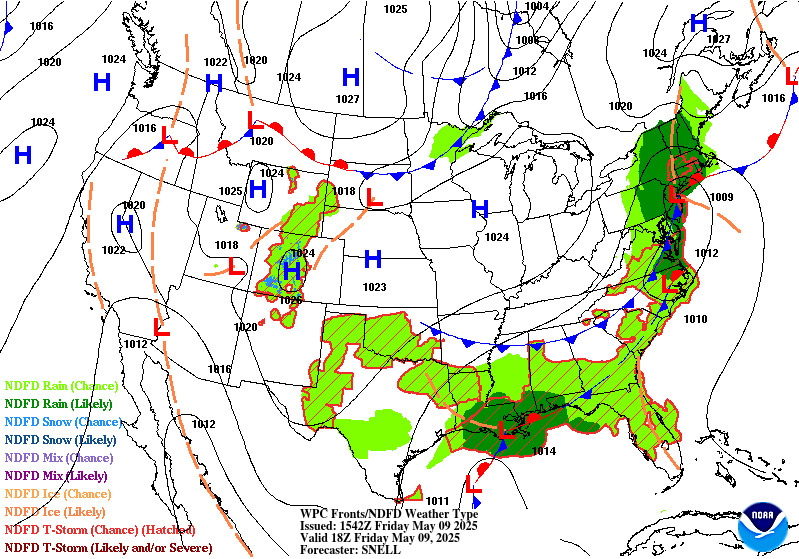 Short Range Forecast - 6 hours
The time shown in the above
forecast graphic
is in a 24hr format. 'Z' means
Zulu time
or
UTC time
+ 0 hours (00Z means midnight).
Mountain Standard Time
(
MST
-
winter in GTNP
) is 7 hours behind UTC time.
Mountain Daylight Time
(
MDT
-
summer in GTNP
) is 6 hours behind UTC. A time of
00Z
(
midnight)
would be
6pm
during the summer MDT in GTNP. A time of
06Z
(6am)
would be
midnight
during the summer MDT in GTNP.
18Z
(6pm)
is
12 noon
MDT in GTNP (11am MST). Information on
weather graphics
. In 2017, MDT starts on Sunday,
March 12
and will end at
2:00 AM
on Sunday,
November 5.
Our local
MountainWeather.com
website feeds the
National Weather Service forecast
to its website during the
weekends
when most people would like a better forecast than that given by the NWS. Despite that drawback, the website has a great collection of weather information.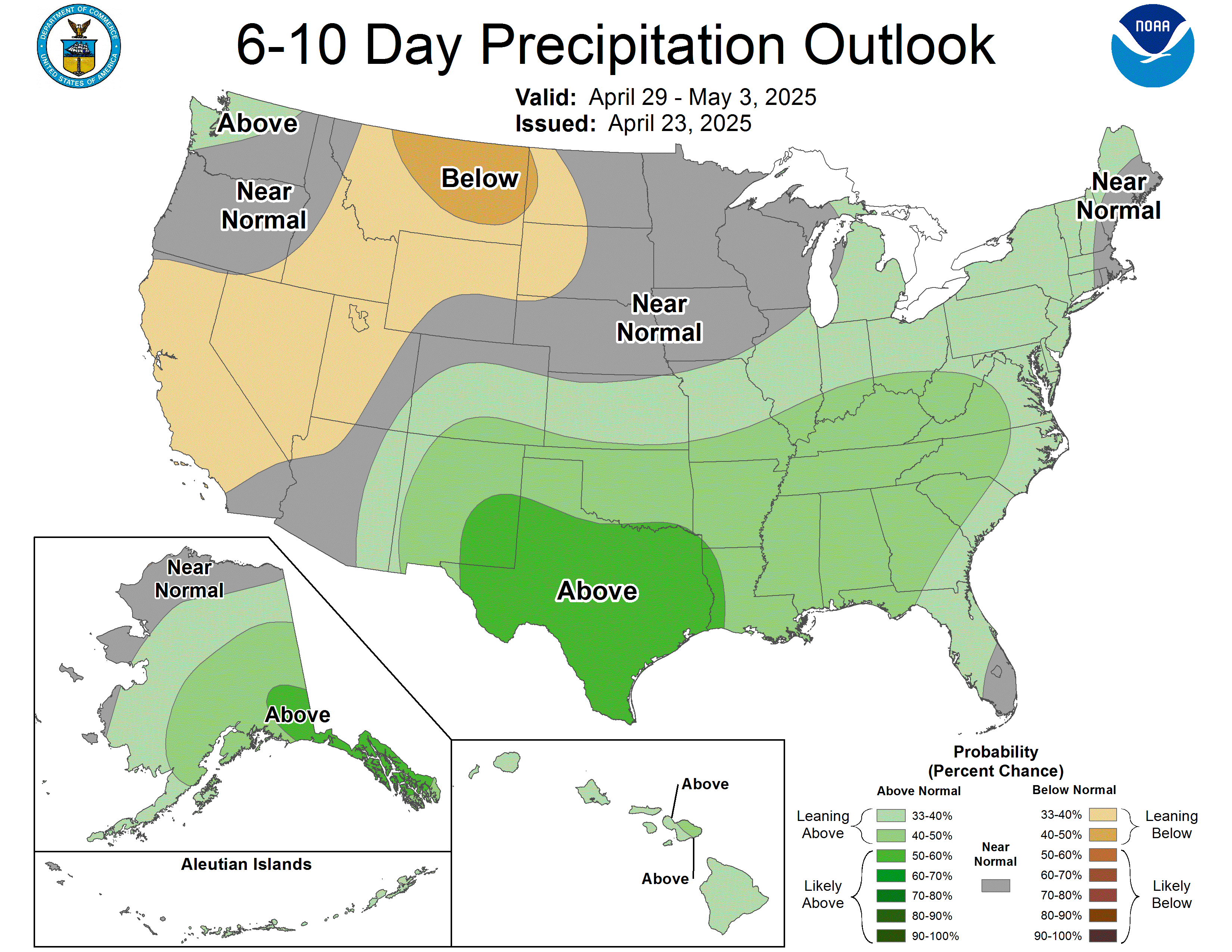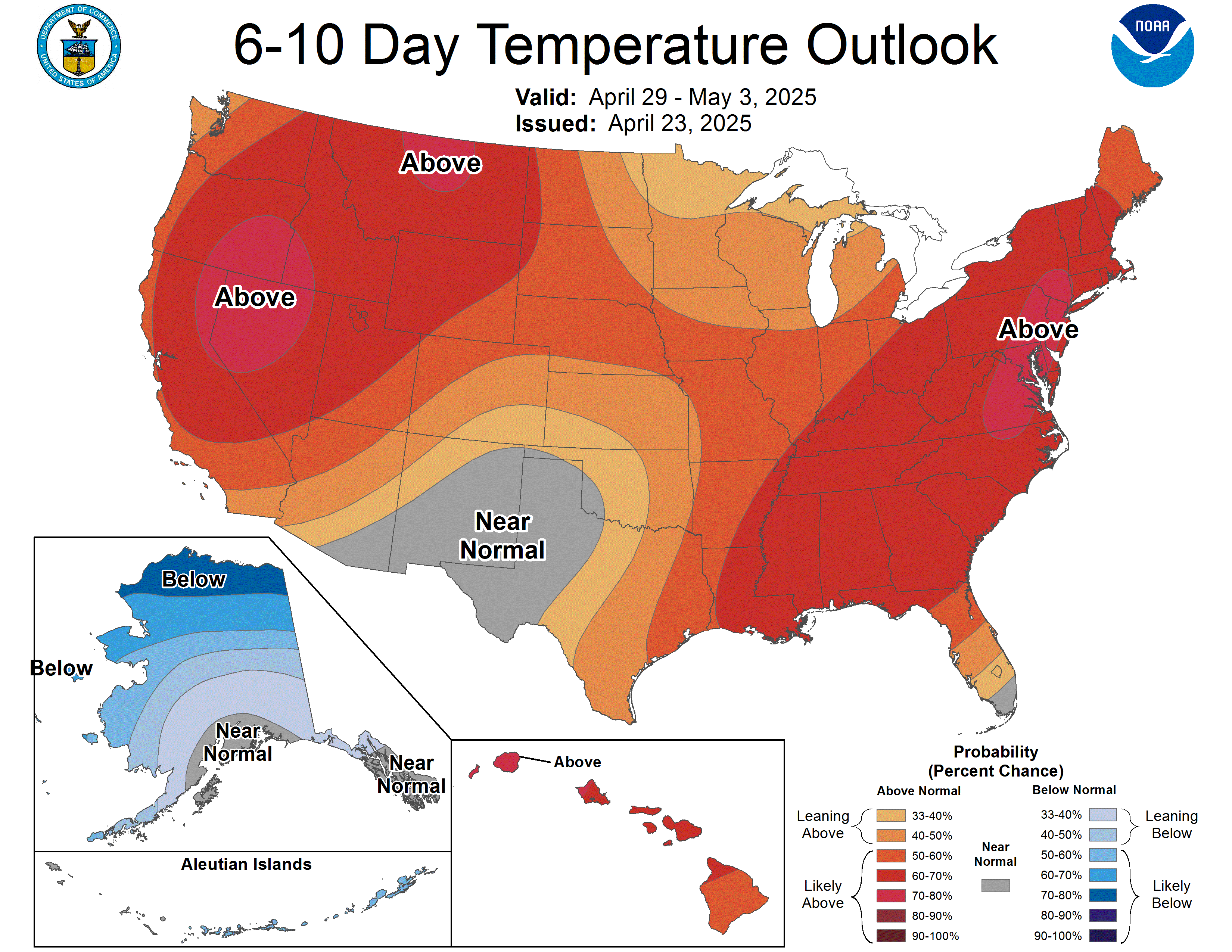 Looking back at the Summer Temperatures at the Lower Saddle
Looking back at the Summer Wind Speeds at the Lower Saddle
Looking back at the precip at the valley floor in GTNP
~~~~~~~~~~~~~~~
Keep in mind that the days get colder and shorter as we roll through summer. You'll have about 16 hours of
daylight
during the 2nd-to-last week in June when the
summer solstice
arrives in GTNP. You'll find more snow at the lower elevations in the month of June compared to September; however, the June days are longer and warmer. June usually gets more thunderstorms but September's storms typically bring snow and ice that sticks around. These two months are considered the shoulder season for climbing in GTNP.
Occasionally, on the hottest days, temperatures on the summit hit 60°F and overnight temperatures ping 45°F. The highest temperature at the 11,600' Lower Saddle in 2016 was
63°F on July 21st
, so that would put the 13,775' summit near 55°F in the shade. Most high temperatures don't arrive until after 3:00 pm. We have seen climbers turn around in July & August simply because they didn't have gloves when the temperatures took a morning dip.
~
Historical
Lower Saddle Weather Observations
~
Lower Saddle Temperatures
Summer 2015
-11,600'
Lower Saddle Temperatures
Summer 2016
- 11,600'
The hottest day of the year is, on average, July 16, with a high of 79°F and a low of 48°F.
Lower Saddle Wind Speeds
Summer 2015
- 11,600'
Lower Saddle Wind Speeds
Summer 2016
- 11,600'
~

The Wind

~
Climbers have been killed & injured by wind gusts while on the Grand Teton. It's a real threat for soloing climbers on places like the Friction Pitch. Usually, however, the wind-chill temperatures cause the biggest problems for climbers.
Wind Chill Index
The wind can blow pretty hard at the Lower Saddle. Gusts reached 75 mph on August 21, 2015. The Lower Saddle's wind speed was a constant 30 mph the next morning and the temperature was 31°F at 6 am. That makes for a 15°F wind-chill temperature. If you're unprepared for a cold windy day on the Grand Teton, you're likely to turn around after a whole lot of effort & time on the approach.
Although the occurrence is not common, climbers can experience
hypothermia
&
frostbite
during the summer. Wet clothes lose much of their insulating properties and a breeze can greatly increase the rate of heat loss so hypothermia can happen in air temperatures up to 50°F. Mild hypothermia can increase the odds of an accident. The cold can be deadly.
Hypothermia took the lives of several Grand Teton climbers in 1985
after a snowstorm trapped five climbers on the Exum Ridge, and hypothermia ultimately took the life of
Gary Miller in 2013
.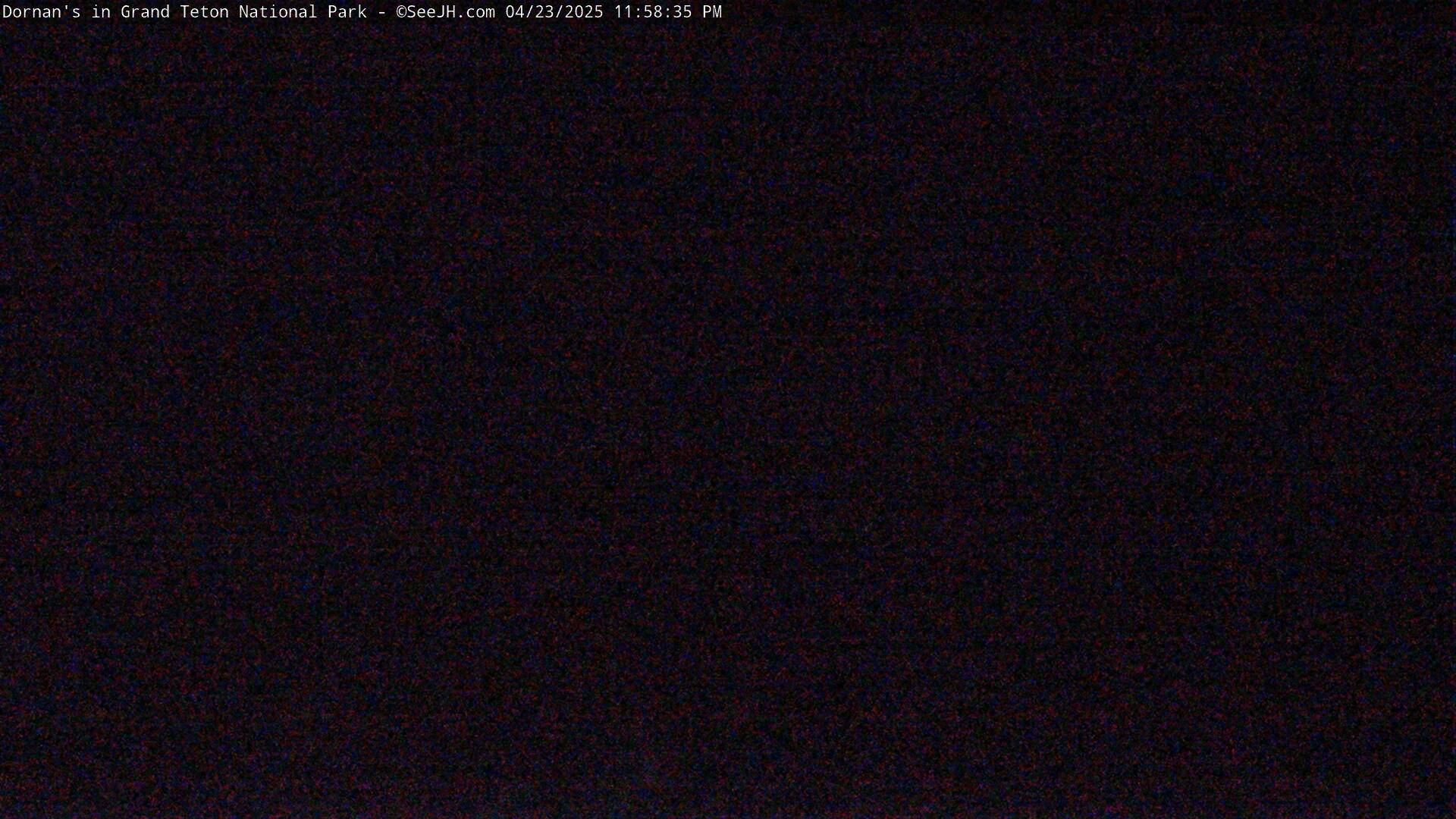 If an image is dark, the webcam may be having issues or it may be nighttime. Sometimes the live stream is working but the still image is not being captured.
Current Visibility
in Grand Teton National Park
This graph is often offline or malfunctioning.
Direct Link to visibility numbers
Enjoy Safe Climbing
~~~~~~~~~~~~~~~~~~~~~~~~~~